…….musings from my weekend A Globetrotter; that is what the closest people in my life have decided to call me. My business portfolio typically demands that one of my closest companions is an airplane. Like most weekends, this weekend has not been any different. The long weekend began with me saying goodbye to my company lawyer at the VIP lounge of Kotoka international airport in Accra, Ghana.
Right after I had to walk into a long engineering assessment session on a new bid. Just when I thought the day was about to end, a call from a friend about 6000 kilometers away in Switzerland totally transformed my supposed quiet weekend to a long trip. He relayed some information about how an old time friend of ours had bought into a bank from which he was about to be laid off as an employee.
I must say, I was rendered beyond speechless for a few seconds by this piece of information; I just couldn't imagine how he decided to maintain his job through such a means.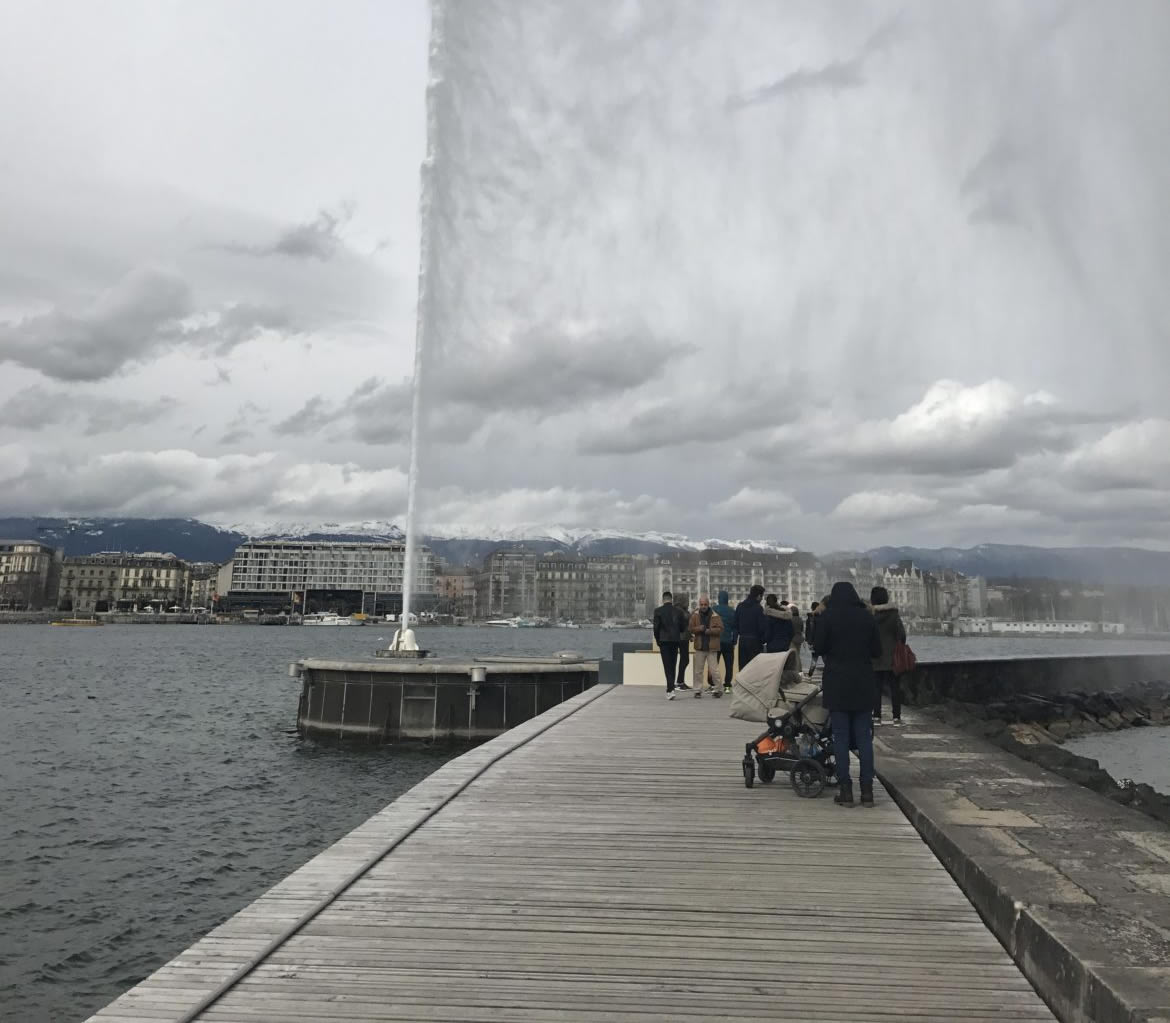 So from a quick suggestion by this friend who called at 16.30GMT for a meet up of old pals to throw a surprise celebration for this employee turned shareholder friend of mine in Geneva, I found myself on-board a KLM flight at 20.30 same night en-route Geneva. No, I'm not a robot; Just a young woman who knows how to get things done.
Just so you know, to enhance my multi-lingual abilities I am mandated to attend a class everyday between the hours of 18.00GMT and 20.00GMT. So in the middle of it all, I had to dash into class and out of there by 19.30GMT.
At 20.00GMT, I was already in my home where I had to make a few calls to ensure things were in place while I am away in Geneva, I spent 10 minutes making all the necessary phone calls after which I had a quick 15 minutes meeting with my deputy on contingency arrangements if I don't return on Tuesday (Monday is a public holiday);
Saturday 8.30GMT, I arrived in Geneva and settled into my hotel by the lake; a refreshing sight it truly was.
Obviously I was knackered beyond repair and the next 4 hours had to be spent dozing off to wonderland.
At 12.50GMT, it was time to meet with my "squad" for what I anticipated would be a long chat up and catch up moment. After the long meet-up plans were made for lunch the next day in a mountain located in the Zug area.
The end of the tourist movements on Saturday begun at 15.00GMT when I clashroyale boom decided to walk around the Central Park of Geneva and take pictures in front of the oldest hydraulic fountain by pier (the sign of eco friendly city).
By 9.50GMT Sunday I had arrived in Zurich ready to head to the mountain for lunchtime, which was followed by 75 minutes of watching the movie Logan (2017 Marvel film).
At 17.00GMT, it was time to head to Zurich airport and make the journey to Paris because I had changed my return route from Geneva – Accra to Paris – Accra (thank God it is the 3rd direct flight since Air France begun flying the route a week ago);
Paris had my feet on Sunday at 19.45GMT, and it was time to go see a senior friend who happens to be the head of an African embassy.
The rest of the day was quite relaxing. With the hours counting to my return to Ghana and my busy routine, I heard the scream of my name on a street in Madeleine at 15.45GMT. Guess who? it was my insurance broker from Accra, what a Paris coincidence that was! A short interaction over a cup of Belgique coffee and dessert was the next move after a visit to a Parisian friend from my school days in Hong Kong who apparently had no memory of all her English.
It's Tuesday 13.30GMT, and I am on my way back to my base in Accra writing my last 72 hours. This means my routine goes back to waking up to start the day at 5.00GMT everyday.
I'm sure at the end of this, the key term you would best use to describe me is spontaneous; yes I accept it ungrudgingly. But remember one needs a little bit of the "spontaneous" spice to be an excellent business official off-course.
Ms. Zoyo Zhao has over 10 years in the creation and management of international companies worldwide, she continues to penetrate places that seem almost impossible.