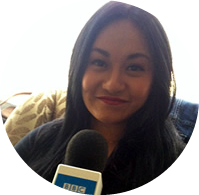 In a bid to share her business acumen to the many young people who look up to her Ms. Zoyo has granted public lectures as well as one-on-one interactions to a number of media houses including the BBC.
As the Managing Director of Zephyr Global Resources, She was interviwed by BBC World Service, in 2013. The interview was on the reformation of Africa and the employment issues faced by foreign investors.
She was interviewed alongside Tshepo Kgadima, the CEO of Lontohcoal.